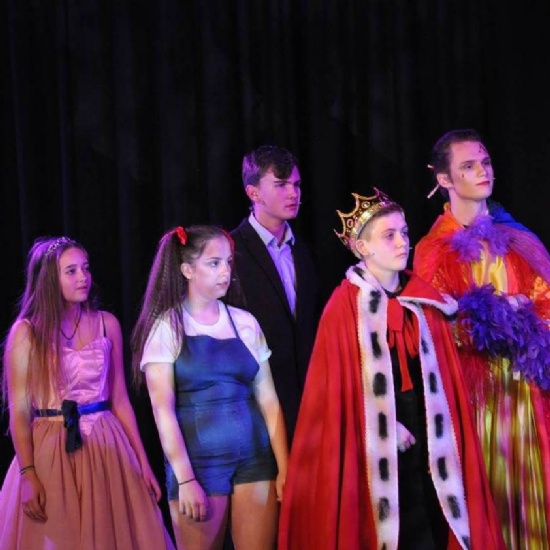 On the last three nights of November, our Performing Arts students performed a total of four productions of the pantomime 'Sleeping Beauty' including a matinee production for local primary schools, old peoples home and our Trinity Fields class.
The cast included pupils from year 7 all the way through to year 13 and there were two sets of main cast - one from KS5 and the other from KS4. The chorus from across KS3 and KS4 were mature and hard-working and did an amazing job in helping to move the show along.
There were two pupils who performed in each show - Evan Davies Year 11 as Prince Harry and Samuel Ashman Year 12 as the pantomime dame Nurse Nelly. How did he manage to walk in those giant golden heels for three days in a row?
A massive thank you to Ms Moore, who provided such expert help and guidance for the pupils. She provided opportunities for all of the pupils to rehearse and they couldn't have been able to perform without all of her help.