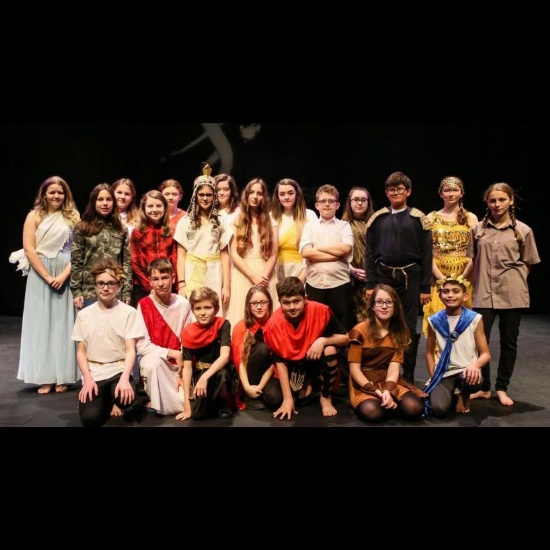 A group of pupils in Years 8 and 9 have had a very exciting first term as they completed their Shakespeare Schools Festival Journey. As part of the largest youth project in the UK, pupils across the country have been participating in abridged Shakespeare plays alongside other schools and in front of local communities.
Our pupils tackled the highly challenging Antony and Cleopatra, a text studied by our 6th form pupils for their English A-level. With a combination of rehearsals during lessons, after-school and choreography during lunchtime, not to mention the time spent learning their lines, their effort was outstanding.
They were faced with difficult language, sudden cast changes and practising by performing in front of their peers to prepare for show day. Despite all of this they rose to the challenge and never stopped supporting each other throughout, a fact which was noted by the Shakespeare Schools Foundation.
A special mention must go to Max Paynter who took over the lead male role just three days before the performance. He worked tirelessly to learn all his lines by heart and gave a truly exceptional performance on the night.
It was a wonderful experience for the pupils and their enthusiasm to repeat the experience shows just how hard-working and passionate they are.