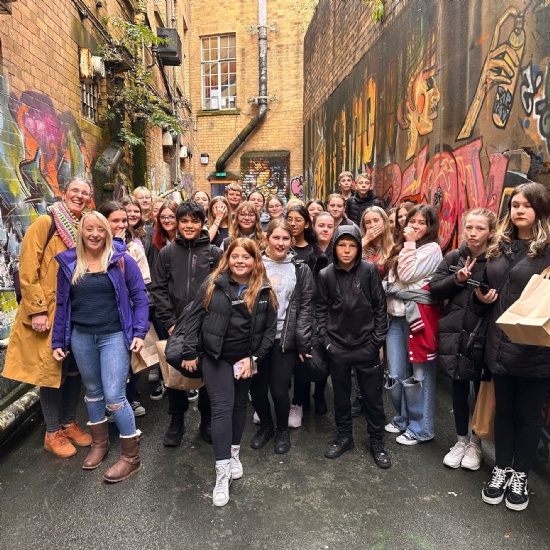 What a day! The Art department ventured to Bristol with pupils from Year 8 and 9 to seek out an original Banksy and to try and create their own tags and spray paint art!
Our day started with understanding how graffiti started in America and was brought to the UK by a prominent Bristol artist. From here the idea of tagging was born! Pupils designed their own tags based on nicknames, combinations of names and even pet names! All outcomes were an absolute success and pupils have even thought about how these skills can be used in their current art projects! From here, pupils started working with stencils and experimenting with how spray paint can be used and how to create shadows. It was messy and brilliant!
We then continued our hunt for the Banksy original. We walked and walked… and then found it! Hidden on a wall in a secret location … but we can all now say we have seen an original but we can't say where!