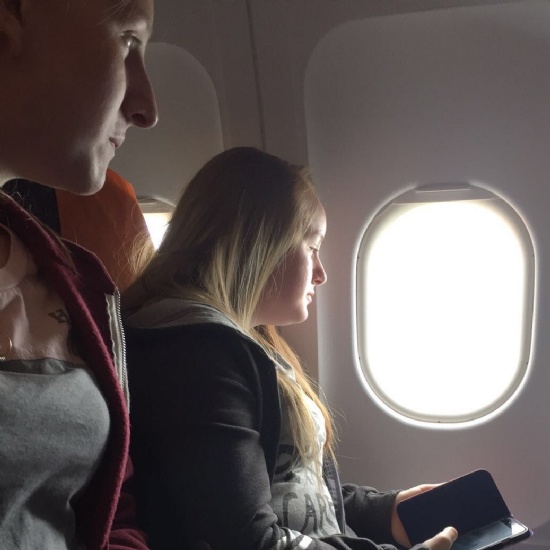 Clio Wiegold and Hannah Jones were selected as our school ambassadors to accompany Miss Webber, Miss Allaway and Tracey Moberly (artist) to Germany at the beginning of May.
The visit was to explore the city of Ludwigsburg (which is twinned with Caerphilly) and to take part in the beginning stages of the planning and preparation meetings for the week long residential visit which will take place in July.
The 'Yourope' project is funded completely by the European Union and will involve 10 pupils from Year 9 at St Cenydd. They will spend the week in Ludwigsburg with 14 asylum seeker children from countries like Sudan, Iraq and Afghanistan who are living in Ludwigsburg and 10 children from Nový Jičin in the Czech Republic. Nový Jičin is also twinned with both Caerphilly and Ludwigsburg.
All pupils will take part in the Trilateral Youth Exchange 'Yourope' between 2 – 9 July 2017, producing creative art installations which will help strengthen the bond between the European countries.
The creative art installations will involve designing clothes, photography and set design which will be created purely from up-cycled materials. The week will culminate in a fashion show and celebration of European cultures. It promises to be an exciting and inspirational week for all involved!