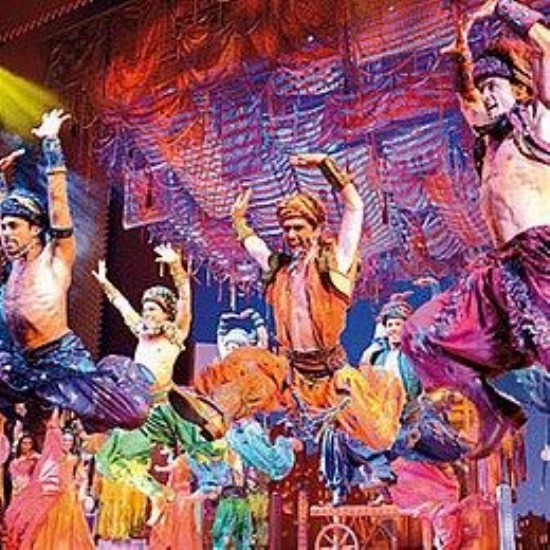 So we left school at 7.15am… so early! The sixth formers had their Pyjamas on, we had enough blankets and cushions to refurbish a shop, and enough sugar and chocolate coated sweets to keep us awake for a week! On our way to the services we had a few little sing songs and practiced the words to 'A Whole New World' in preparation for the theatre.
We arrived in the centre of Covent Garden ready for us to explore the amazing architecture and surrounding market areas. Perfect!
We arrived at the theatre just in the nick of time and made it to our seats ready for the performance to start and we were not disappointed! The vibrancy and overload of deep colour in the materials and fabrics used in the costumes and set design was outstanding! Everything was covered in glitter and sequins and even from our seats in the dress circle we could see the shimmer and the shine! The way in which different perspective and stage construction was used to create the illusion of the city Agrabah was something that I have not seen before. It was moving and changing as people were running across the buildings. The characters all really embraced what we all thought was the true spirit of the film and we all unanimously thought that the Genie was by far our favourite and totally wish that he could come and work at St Cenydd!
The day was amazing and we will be reflecting on this for a long time to come… when is the next trip Miss?