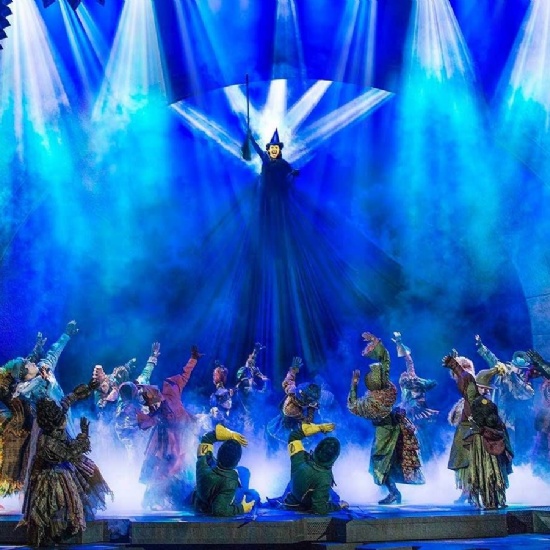 Our trip started at 7.30am with everyone feeling super excited at our trip to London to see the West End musical Wicked! We had been waiting weeks to see it!
The hustle and bustle of London was something that lots of us had never experienced before and as we drove through Miss Adams informed us of lots of interesting facts about the history of the museums and even about Harrods! Did you know that it has 12,000 lightbulbs with 300 needing to be changed every day?! Wow!
The theatre was beautifully decorated and the architecture and interior was all Art Deco themed so looked like something from the film The Great Gatsby. After finding our seats – which were in the stalls (that is at the front of the theatre!) we were able to sit and take in the extraordinary set design. There were steampunk inspired cogs, metal ladders and most impressive of all… a huge moving metal dragon above the stage! It was scary!
The whole show was like nothing we had seen before with mind blowing costumes that sparkled and dazzled as the characters danced and moved across the stage.
Needless to say we are more than excited for our next Art department trip!