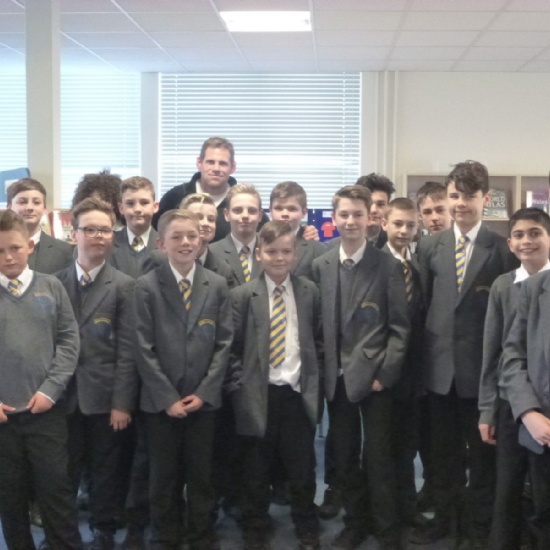 Over the past six weeks, two groups of year 7 boys have been discovering not just the importance of reading, but also reading for enjoyment.
Last week the boys turned reporters when they welcomed Welsh international and Newport Gwent Dragons rugby star Rhys Thomas into school.
Both groups had an entertaining lesson interviewing Rhys about his life and rugby career, in readiness to write up their news articles on the event.