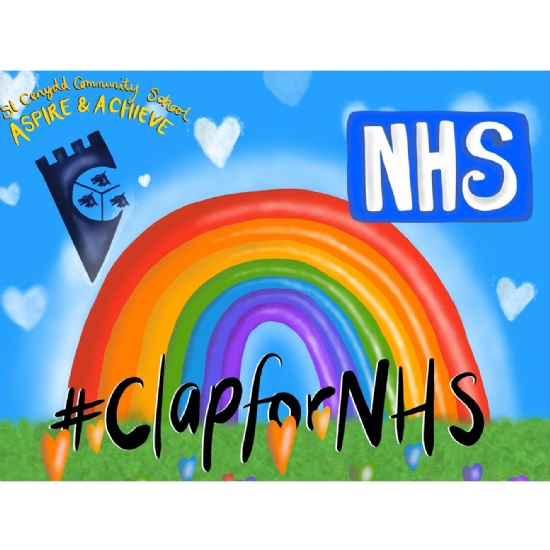 Unspoken Heroes
The words are on repeat "these are unprecedented times",
There's a virus sweeping the world taking jobs and many lives.
Our vocabulary is changing, with talk of PPE,
'Stay home, Protect the NHS, Save lives' becoming a national plea.
There are daily government briefings with an update on the fight,
We brace ourselves for the figures and keep looking for the light.
This is war, but the enemy is unseen,
It's killing indiscriminately this Covid-19.
Children stay at home as schools are now closed,
Parents now become teachers and try to stay composed!
Pictures of rainbows in windows become an image of Hope,
Some people like to exercise or bake, their strategies to cope.
The warriors on our frontline are the NHS,
Who are recognised with a clap for trying their best.
But there are other champions fighting this war,
Binmen, shopworkers, carers.... too many to name them all.
There are some Key Workers who we dare not talk about,
They are in the shadows working,
One of the hardest jobs without a doubt,
So who are these forgotten hero's, who no-one wants to mention,
These humble Knights are really not after attention.
The courage and bravery they display each day,
Is evident as they enter the frontline to take loved ones away,
These funeral personnel who's act of dignity,
Just carry on regardless with their responsibility.
There is no clap or even recognition,
For the work they are doing - they're simply a mortician.
These men in black witness the horror of this war,
And are at the forefront as the death tolls soar.
Hopefully the "Battle Of The Virus" will soon be over,
And we will all be back to work and school by October.
But when we return to our lives with a "different norm",
Let us not forget those who helped us through the storm.
By Ruth and Josef Chukoury