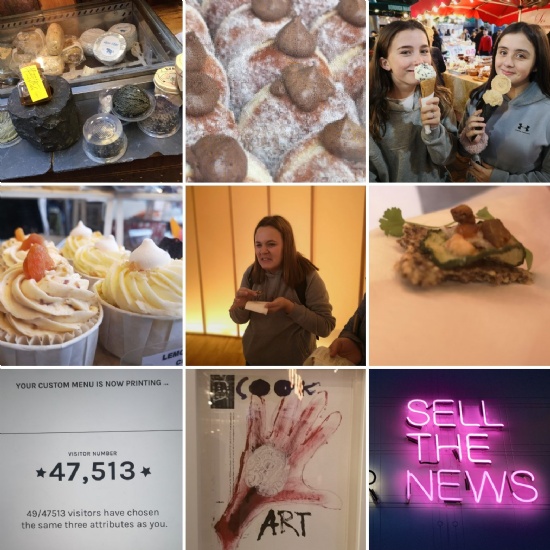 We left for London with a spring in our tails and a hunger in our bellies that only an art exhibition and a doughnut stall of Borough Market could cure!
The GCSE Art and Home Economics department collaborated on a visit to London to examine how innovative individuals, communities and organisations are radically re-inventing how we grow, distribute and visually experience food.
The Food : A Bigger Plate exhibition at the Victoria and Albert Museum took us on a journey through the food cycle from compost to table, posing questions about how the collective choices we make can lead to more sustainable choices and playful and creative food. From here we went to visit the historic Borough Market and explore and taste a huge variety of food that we may not encounter in our normal daily lives such as truffles, blue (actually blue!) cheeses, vegan cake and goat milk ice cream as well as the legendary Bread Ahead doughnuts! A great trip full of yummy treat...can we have seconds?!