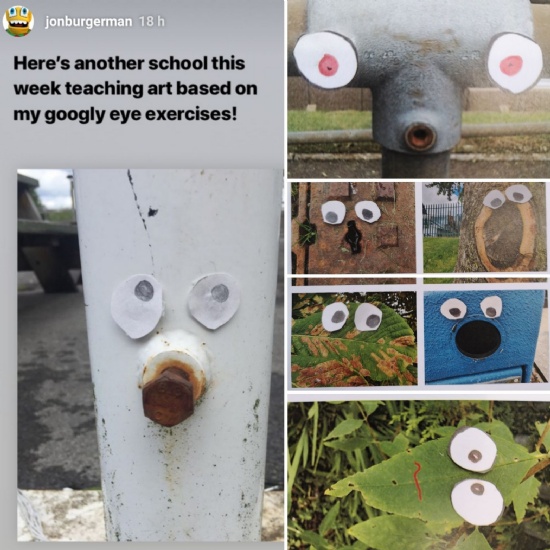 Year 9 have made an outstanding and googly start to their year! Not only are we examining the weird and wonderful world of world famous doodle artist Jon Burgerman, but the department and pupils have now made a secure friendship with him and are striking up conversations about his art!
So who is he?
Jon Burgerman is a UK born, NYC based artist instigating improvisation and play through drawing and spectacle. He is a purveyor of doodles and is often credited and referenced as the leading figure in the popular 'Doodle' art style.
What have we been doing?
Year 9 have been searching the school low and high for hidden faces and then bringing them to life with animated eyes that show personality and emotion - highlighting that art can be found in the smallest and most unlikely of places! Take a look over in the gallery for more of our work!