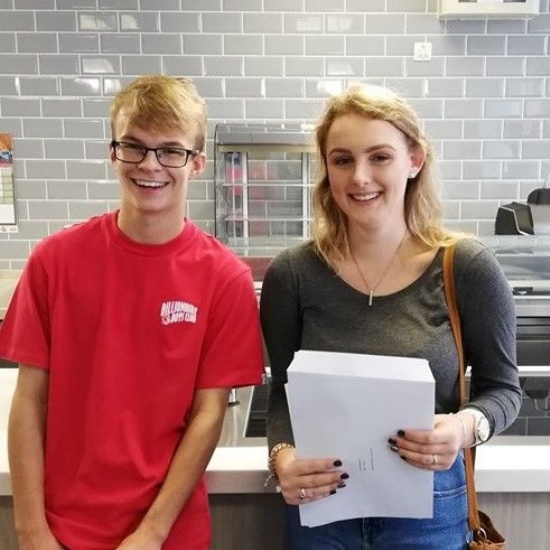 Well done and congratulations to all Y11 students. A great set of results from so many students across all subjects. So many smiling faces as students realised that their hard work had paid off.
Our top 5 performing students were
Adam Davies and Kayley Edwards- 11A* and 1 Distinction
Mackenzie Selway - 10A*, 1A and 1 Distinction
Mackenzie Barry - 9A*, 2A and 1 Merit
Megan Paynter - 8A*, 2A and 1 Distinction
Thank you to all staff, parents and governors who joined the students in celebrating their success this morning!
Below is a short video highlight of the morning.