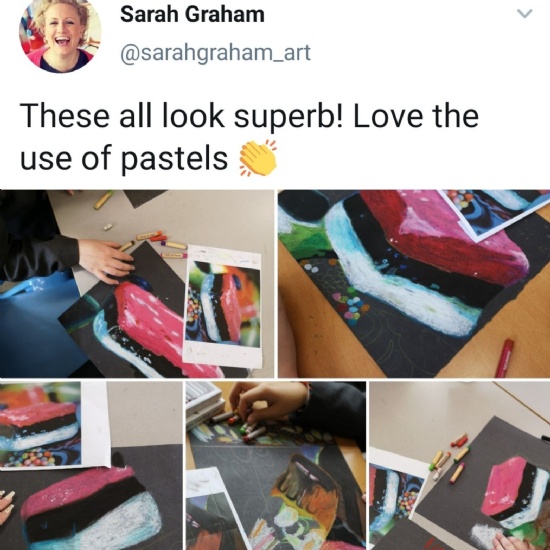 GCSE Art pupils have been working hard to develop their understanding of the formal elements and principles of art, and how different mediums can achieve different outcomes. Currently they have been exploring the technical capabilities and manipulations of oil pastels and focussing on the theme of 'Sugar', inspired the artist Sarah Graham.
Sarah Graham is a British artist whose paintings are in private collections across the world, such as in Europe, the USA, Australia, the Middle East, China and South Africa. In 2012 she was commissioned by the British band Kaiser Chiefs to paint the album cover of their singles collection 'Souvenir', which was released worldwide.
After having posted the success of Year 10 GCSE art on Miss Adams' art classroom social media account Sarah Graham herself has been in contact to congratulate the pupils on their outstanding skills development and interpretation of the work!
Needless to say we are all extremely proud and a little star struck!