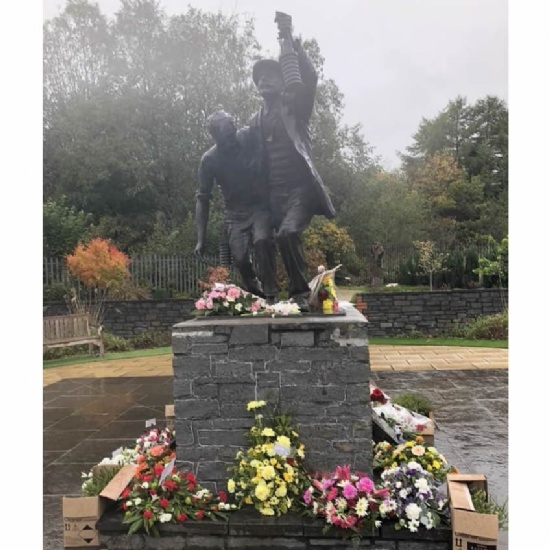 The new Pupil Senedd of St. Cenydd Community School experienced their first duties as ambassadors for the school and were honored to attend the Senghenydd memorial service earlier this morning.
The Pupil Senedd members from Years 7, 8 and 9 attended the memorial service. It was lovely to hear the songs from the different junior school's and pupils of Abertridwr and Senghenydd. Many other people paid their respects to those 439 men and boys who lost their lives tragically in the disaster which was 105 years ago.
Gareth Fitzpatrick and Olivia Denton, our Head Boy and Head Girl of St. Cenydd read a poem by Wilfred Owen linking the mining disaster with the loss experienced by the valley during World War One.
Thank you to Iestyn Jones, Year 9, for writing this article.