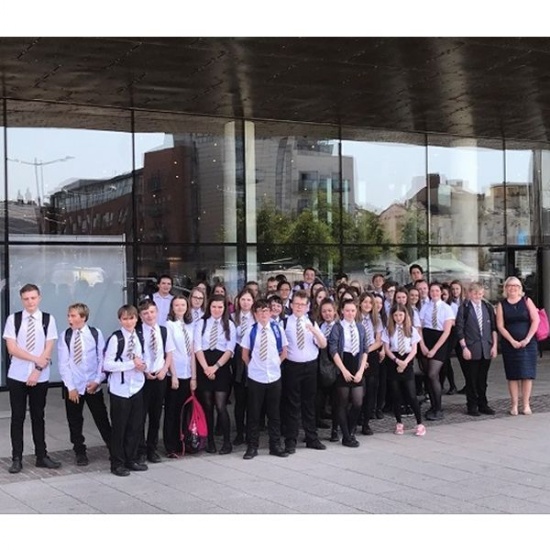 Forty-seven Year 9 pupils were treated to an amazing theatrical spectacle last Thursday when they visited the impressive Millennium Centre in Cardiff Bay to see The National Theatre's production of War Horse. The visit was a reward for excellent effort in English and was funded by a grant obtained from The Arts Council of Wales.
The play is set at the outbreak of World War One, when Joey, young Albert's beloved horse, is sold to the Cavalry and shipped to France. He's soon caught up in enemy fire, and fate takes him on an extraordinary journey, serving on both sides before finding himself alone in no man's land. Albert, who remained on his parents' Devon farm, cannot forget Joey. Though still not old enough to enlist he embarks on a treacherous mission to find him and bring him home.
The pupils were mesmerised by the incredible puppetry that brings the huge horses to life. They were moved and sometimes startled by the emotive and powerful scenes set in the trenches of northern France. The experience of seeing a live production of such a stunning show is something that will remain with these pupils for some time to come.