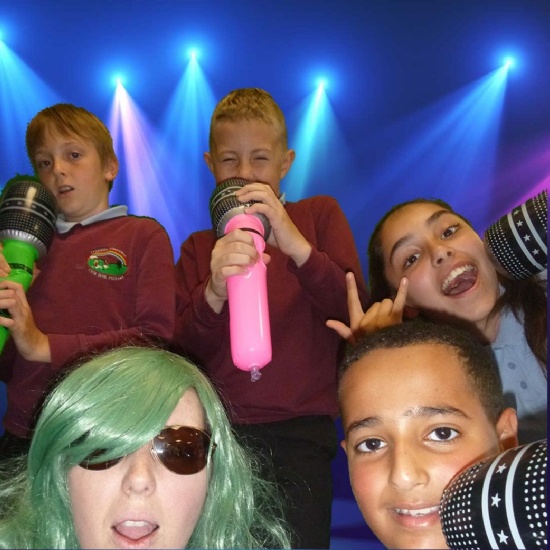 A roaring rockstar applause to the contestants who took part in our first St Cenydd Rock Wrangle competition on Monday 11th June. Year 6 pupils from Cwm Ifor Primary School joined us here at St Cenydd and battled it out in the library. Our future Rock Stars competed against each other in several rounds all leading towards the grand finale on Friday 22nd June.
The top four Cwm Ifor pupils: Shania, McKenzie, Shawn and Abdullah returned and put their times tables to the test in the ultimate Rock Off, competing against St Cenydd's Year 7 Rock Gods.
The teams got into the swing of it during the first Battle of the Bands and the Year 6 team was off to a rockin' start. However, the Year 7s were hot on their heels and just clinched the title in the epic final battle.
Congratulations to Shania and Etienne and who scooped "Most valuable player" for their team and Abdullah who snatched the victory in the Head to Head event. It was a deadly competitive morning of maths, dancing and outrageous singing, with the championship finally ending in a win for St Cenydd.
Finally, a huge thank you to our More Able and Talented Year 7 pupils who lead the activities with exemplary skill and confidence. Quite simply…you rocked it!
A legendary show of mathematics by all pupils!