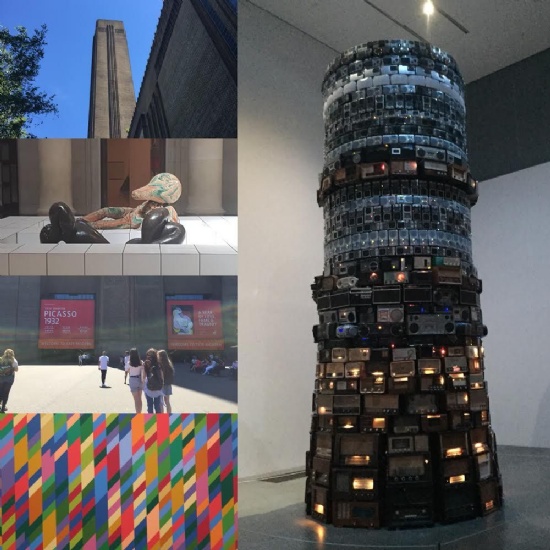 Our GCSE and A Level cohort made the journey to London today to visit the Tate Modern and Tate Britain galleries to develop further knowledge of contemporary and British art. Our time at the Tate Modern was spent examining the numerous exhibitions such as 'Citizenship' which examined how people from different societies and economic backgrounds live, love and exist after war and natural disasters. This led to many thought provoking conversations within our A Level group.
For our GCSE pupils this was the first time visiting a major gallery for a few students and so we spent the time examining the use of galleries and how the work is documented and can be used within our own projects.
The Tate Britain celebrated a wide selection of British art from the past 60 years ranging from feminism, to pop art to past Turner Prize winners! We were also lucky enough to see a piece of performance art while we were there!