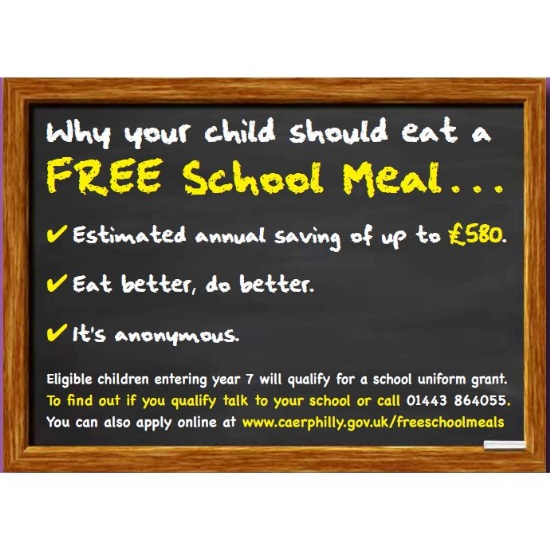 Many children at St Cenydd are already eating free school meals, but there are some who are not, even though their parents/carers may be eligible.
Parents who pay for their child to have school meals could save around £580 per year if they qualify for free school meals.
A child may be entitled to receive free school meals if their parent/carer is entitled to receive one of the following:
Income Support
Income Based Jobseekers Allowance
Support under Part VI of the Immigration and Asylum Act 1999
Income-related Employment and Support Allowance
Child Tax Credit, provided they are not entitled to Working Tax Credit and their annual income does not exceed £16,190
Guarantee element of State Pension Credit
Working Tax Credit 'run-on' - the payment someone may receive for a further four weeks after they stop qualifying for Working Tax Credit
Universal Credit.
Accessing free school meals also allows parents to receive a one-off clothing grant of £105 when the child is moving from primary school to their first year of secondary school.
Parents and carers are asked to make a claim if they believe that they may be entitled to free school meals for their children and do not already do so.
To make sure you are not missing out - claim online at www.caerphilly.gov.uk or get advice by contacting Catering Services on 01443 864055 (or email catering@caerphilly.gov.uk).