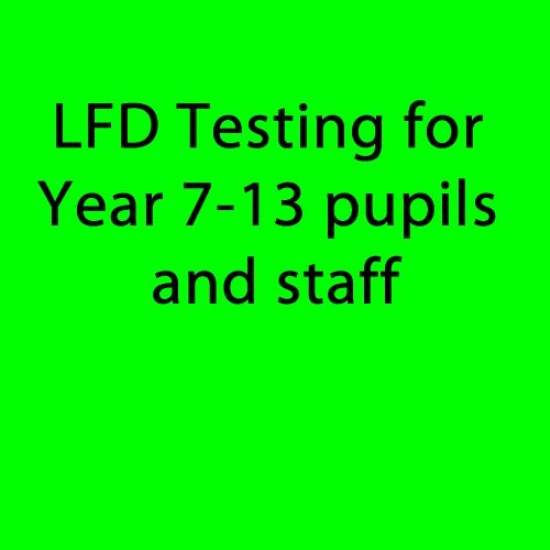 Pupils in Years 7 - 13 are able to register to participate in Lateral Flow Device testing. The link to register is here. Please access it using your child's school account.
Pupils will test themselves at home twice per week on Sunday and Wednesday after 6.00pm. Tests are only to be undertaken during term time.
There are a number of useful documents below related to testing. There is also guidance on self-testing contained in a leaflet which will be provided with the test kit. This useful video explains how to conduct the test.
Each time the test is taken, the result must be logged online at www.gov.uk/report-covid19-result. The barcode on the test strip is required when submitting the test. Following completion of the form, you will receive a notification of a positive or negative result from NHS Test & Trace. You must also, separately inform us via this online form, accessed via your child's school Google account.