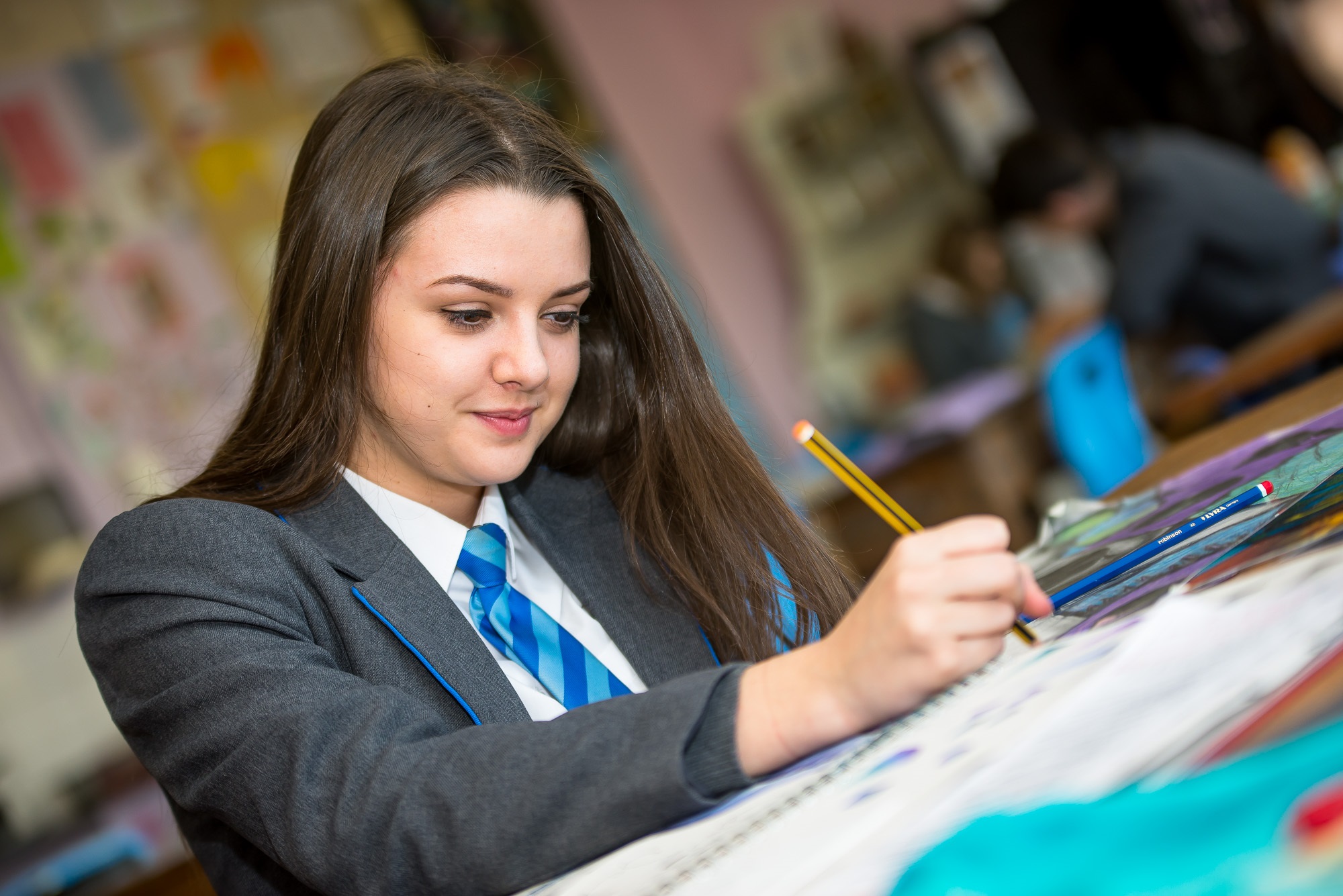 All students in Art have the opportunity to explore and learn techniques and processes as well as experiment with new media. Students at all levels are helped and encouraged to discover their talents and maximize upon their potential and creativity. Department specialisms in ceramics, illustration, textiles and fine art are shared to enable students to develop their own skills and abilities in these areas. Extra-curricular sessions are held to enable students to further explore and enjoy the Art experience with bespoke workshops being run to aid the development of individual skills and abilities.
At key stage 3, students work on developing their skills in drawing, painting, ceramics, printing, collage and colour theory through a range of topics and pupils are encouraged to gain inspiration from illustrators and art found in film. GCSE Art and Design at key stage 4 covers the full breadth of the art spectrum of skills and coursework equating to 60% of the final qualification grade is completed in year 10 with the 40% exam component undertaken in year 11.
At key stage 5, A level students continue to develop and expand on skills explored during the GCSE years. At AS level students undertake a Personal Creative Enquiry with a Personal Investigation being undertaken at A2 level as well as completion of a statutory externally set assignment at this stage.
Click here for Mrs Reardon's class' instagram.
Click here for Miss Adam's class' instagram.