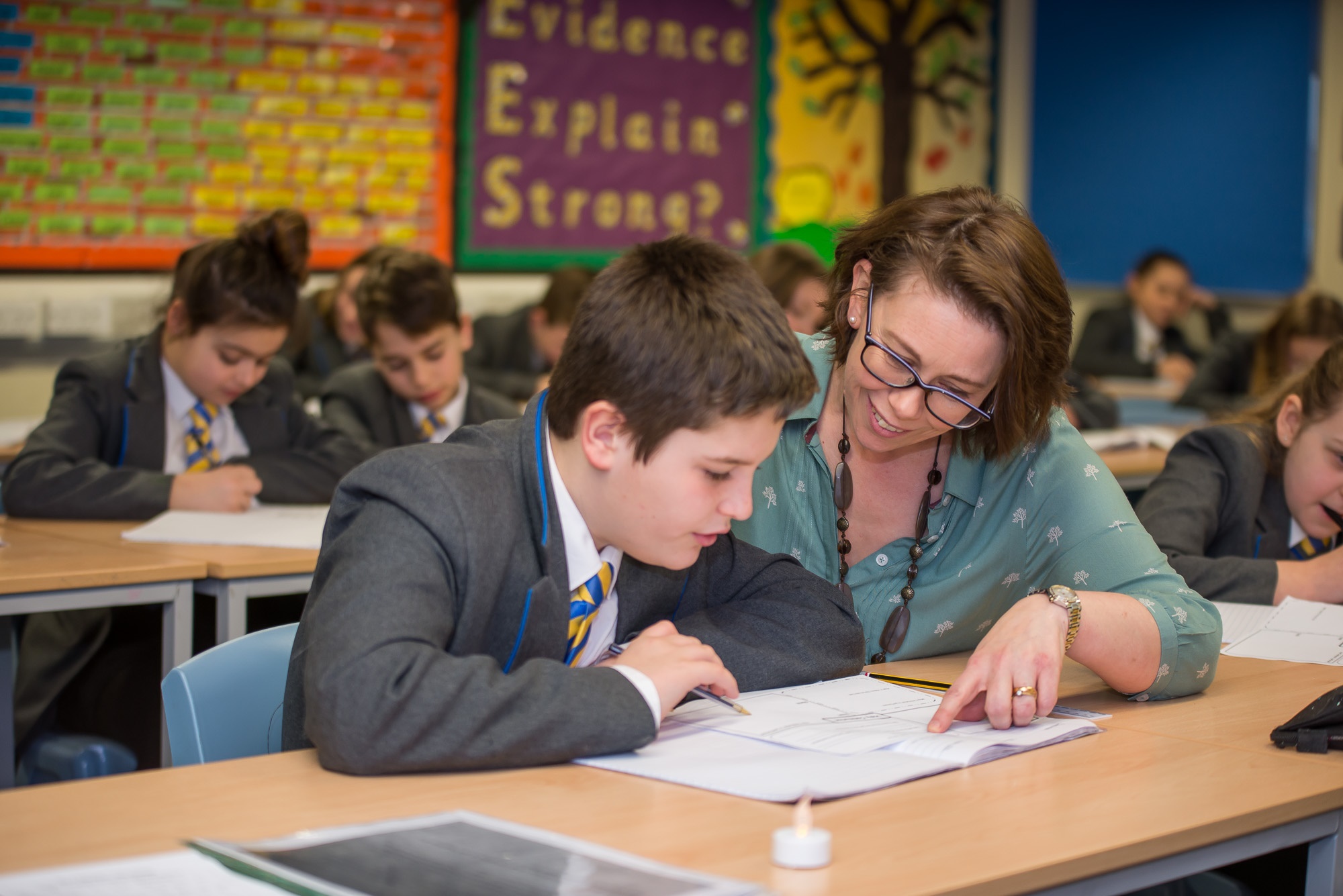 The twenty-first century is an exciting and challenging time in which we live. A greater awareness of different cultures, together with scientific and technological advances, raises questions of identity (who we are), theology (what we can believe) and ethics (how we should behave). Religious Studies provides the opportunity to explore these questions from a range of perspectives and encourages pupils to learn skills of academic rigour: listening attentively to the opinions of others, assessing those arguments critically, and expressing their own ideas confidently.
At Key Stage 3 pupils are given opportunities to develop their skills, and their knowledge and understanding of Christianity, Hinduism, Islam and Buddhism. The programme of study involves the exploration of four core units; worship and ritual; rites of passage; religious authority and how can God be found?
At Key Stage 4, pupils follow the WJEC GCSE specification. Currently, the specification is under reform, however pupils are likely to study the following units from the perspectives of Christianity and Judaism: Religious responses to philosophical themes such as good and evil, life and death and Religious responses to ethical themes- relationships and human rights.
Pupils who choose to study Religious Studies at AS and A2 level, follow the WJEC specification looking at Buddhism, Religion and Ethics and the Philosophy of Religion.