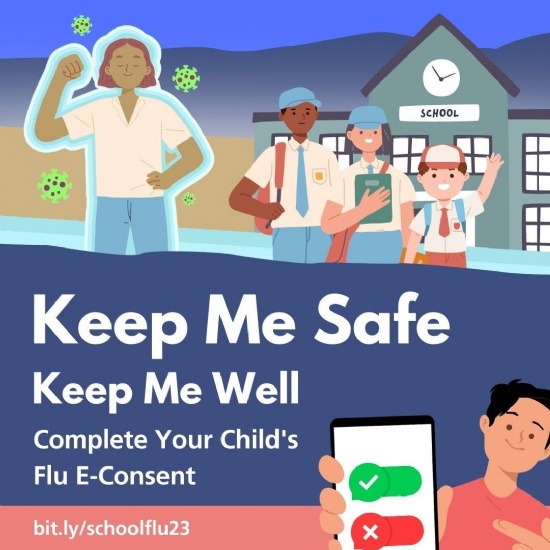 The School Nursing Service will be visiting the school to offer pupils a nasal flu spray vaccine on 05/12/2023
Whether you intend to select YES or NO, we encourage all parents to complete an e-consent form and have their say on their child's flu immunisation. For negative consents there is an option to make comments which will support us in understanding your reasons or barriers.
The school nursing service has produced a short parent information video which can be viewed here: https://youtu.be/UBGiYl6LBAs - Easy read information on Flu Vaccine Nose Spray and Gelatine can be viewed here
Please submit one form per child no later than 48 hours before the above date. Any consent forms submitted after this time may result in your child not receiving their vaccine on the day. Should you have any difficulties accessing the above link, please contact 01633 431685 for further support.