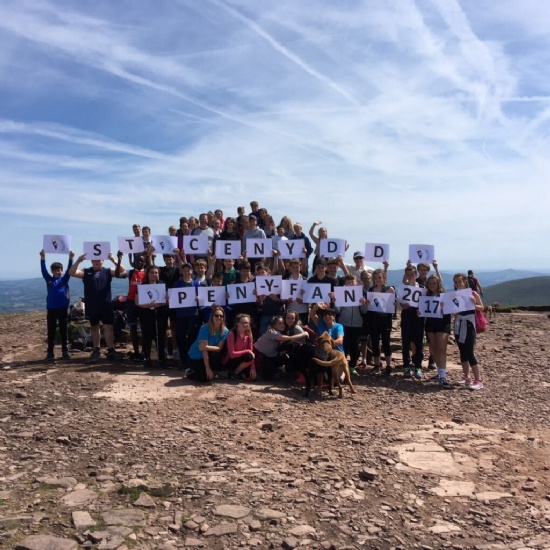 End of year visit to Pen y Fan - something new and different!
We enjoyed the unique location and landscape which looked amazing in the summer sun. Everyone managed the climb up to the summit - some even did it in 45 minutes! Lunch at the top was great and even the sheep enjoyed some of our food too! Pupil literacy skills were tested well in the squad photo at the top! The journey back down was quite quick although it did hurt our knees!
Thanks to Mr Dodd who was our leader for the visit.