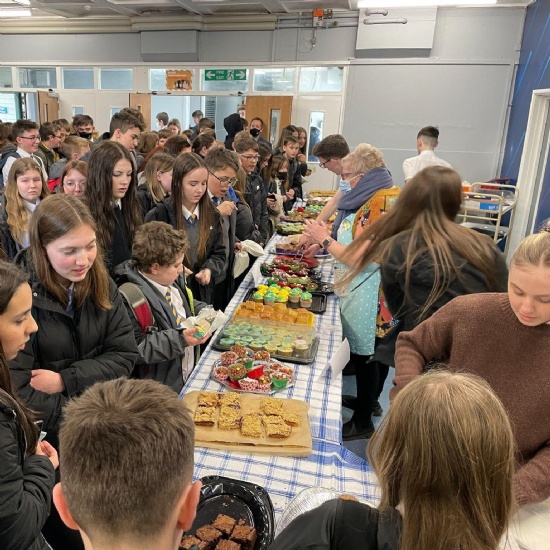 On Friday the 18th March our 6th form pupils held a fundraiser to raise money for the DEC (Disaster Emergency Committee) to help the people of Ukraine.
As ever many pupils were keen to support this very important charity by wearing blue and yellow ribbons made by year 12. Following on from making the ribbons we held a whole school raffle with many wonderful prizes kindly donated by teachers and pupils. Exclusively for year 12 and 13 we also held bingo and lunchtime which was enjoyed by many pupils.
However the biggest event was the breaktime bake sale. This was done by many year groups making wonderful cakes for us to sell and some year 12 pupils helping with the sale of these cakes, I can guarantee that many people enjoyed the charity event.
It was a pleasure to hold such an important event for a very important charity. In total we raised an astonishing £670.30, and we hope that this money can help this amazing charity.