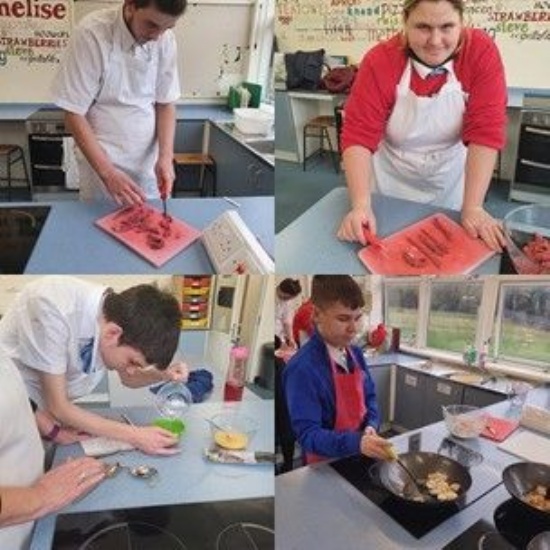 Year 11 BTEC Home Cooking Skills pupils celebrated Chinese New Year this week. They learned about Chinese traditions and the Year of the Dragon, before cooking up a feast. The pupils worked in groups to cook Cantonese Sweet and Sour Pork, Crispy Beef in OK Sauce and Spicy Hoisin Chicken, served with Egg Fried Rice and Noodles with Beansprouts. They also enjoyed tasting Aromatic Crispy Duck and Hoisin Chicken Bao Buns.
Pupils enjoyed tasting the different dishes, with many of them tasting food they had never tried before. They invited some staff to come and join their banquet; they were very impressed, with comments including 'better than a takeaway', 'this is as good as any restaurant' and everyone asked 'can I have the recipe?'
Pupils have had so many requests for recipes that they are going to put together a booklet of their favourite recipes, to share with staff and their families.