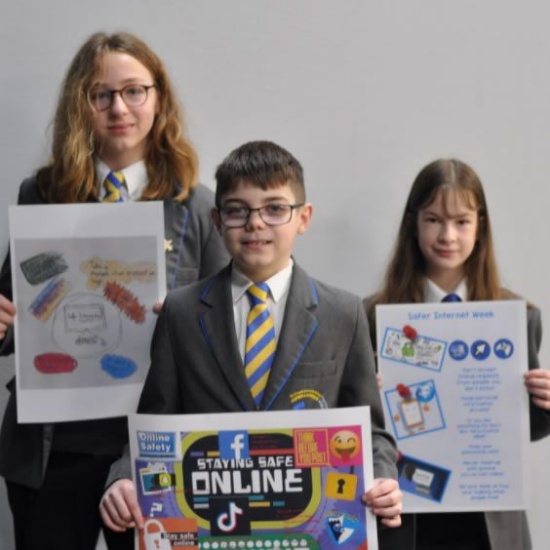 This Year St Cenydd School celebrated Safer Internet Day with a whole week at the start of February devoted to how to be safer online. Pupils took part in daily discussions during their registration period on a number of different topics:
Year 7 - Posting online
Year 8 - Sexting
Year 9 - Grooming
Year 10 - Image Based Abuse
Year 11 - Radicalisation and extremism
The aim of this year's event was to explore further how respect and relationships can be built and lost online and it proved to be a huge success with both pupils and staff engaging in powerful conversations about the online world.
The pupils also had the chance to enter into a competition designing a screen saver for safer internet use and the standard of the entries was superb. A huge thank you to Mrs McCullough for putting all of the activities together, we look forward to next year's event in anticipation!