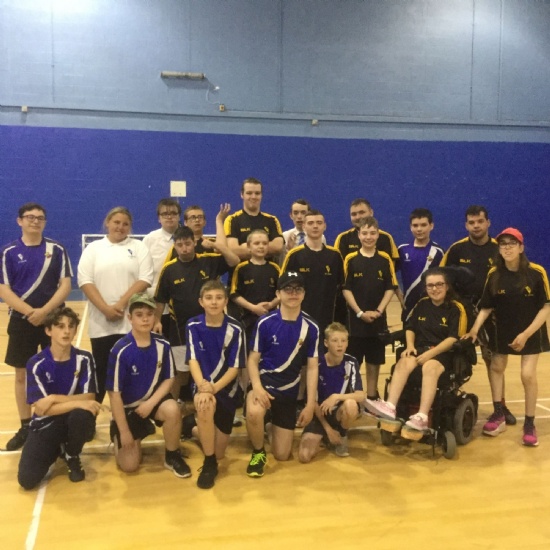 As the summer term draws to a close, St. Cenydd's Specialist Resource Base played host to our good friends at Trinity Fields School as Trinity happily agreed to play St. Cenydd in a game of 'Quick Cricket.' This was the first time that such a game has been played between us and the majority of pupils had never held a cricket bat before.
After the initial skills had been introduced, both teams took to the field. St. Cenydd batted first and did wonderfully. A special mention must go to Dafydd Jenkins, Aimee-Leigh Marshall and Tomos Chitty for their skills with the bat against a strong field from Trinity.
However, when Trinity Fields came to bat, they quickly showed us how to do it as they racked up enough runs to win by 42. The important thing though was the friendships that arose and the love of the sport. The game was so popular that, at the request of both teams, we will be playing again next term.