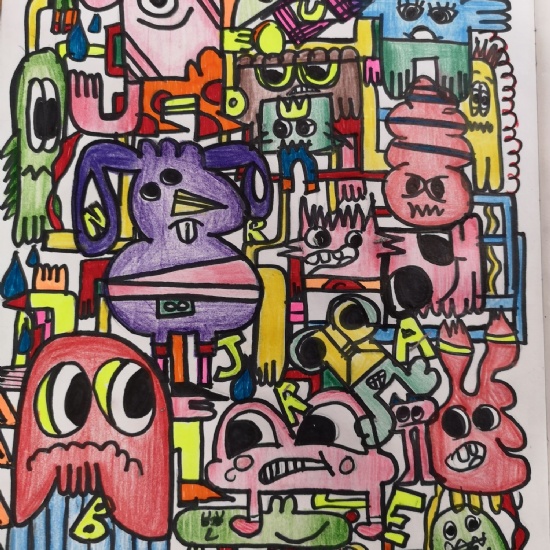 "Digital art is a term used to describe art that is made or presented using digital technology." www.tate.org.uk
Not since the advent of the camera has something come along to change the very fabric of art making possibilities on such a grand scale as digital art.
Digital art can be computer generated, scanned or drawn using a tablet and a mouse. In the 1990s, thanks to improvements in digital technology, it was possible to download video onto computers, allowing artists to manipulate the images they had filmed with a video camera. This gave artists a creative freedom never experienced before with film, allowing them to cut and paste within moving images to create visual collages.
Animation in the art department has taken over! Mrs Reardon's GCSE class have explored ways in which creativity can be expressed through the moving image and Key Stage 3 Homework tasks have focused on animation and digital production as a method of research and exploration … so much fun! We hope you enjoy watching our videos as much as we have enjoyed making them!
Below is a sample year 7 animation and click here to see the full gallery of videos.