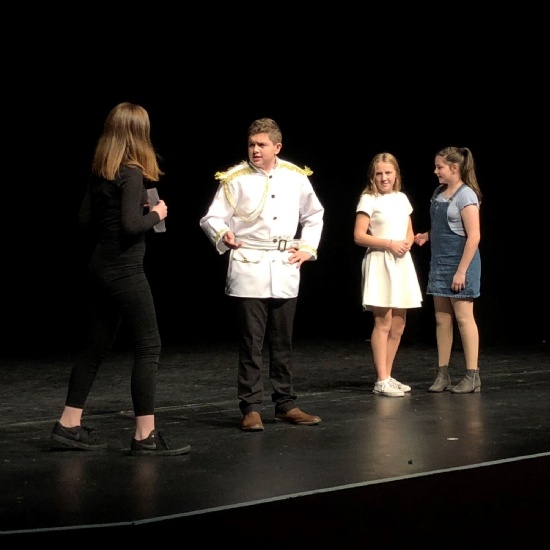 On Monday the 19th of November a talented group of KS3 pupils took to the stage to perform Much Ado About Nothing as part of the Shakespeare Schools Festival. The festival is run by a cultural educational charity called Shakespeare Schools Foundation who organise the world's largest youth drama festival every year.
In just 8 weeks, the cast worked immensely hard to develop characters, learn lines and bring the play to life. Their dedication and commitment was evident in the amount of lunch times and after school sessions that they spent rehearsing.
LiliBelle Coburn, who played Margaret, said "I really enjoyed working together with the cast and I think that together we produced an amazing performance. It was great to work with pupils from other year groups." Ella Gomez-Lourdes, another cast member, explained that this experience has helped to boost her confidence and she said "I think I would like to take part in another school play."
At the end of the performance, the leaders of the festival praised our pupils for their hard work and their fantastic storytelling.