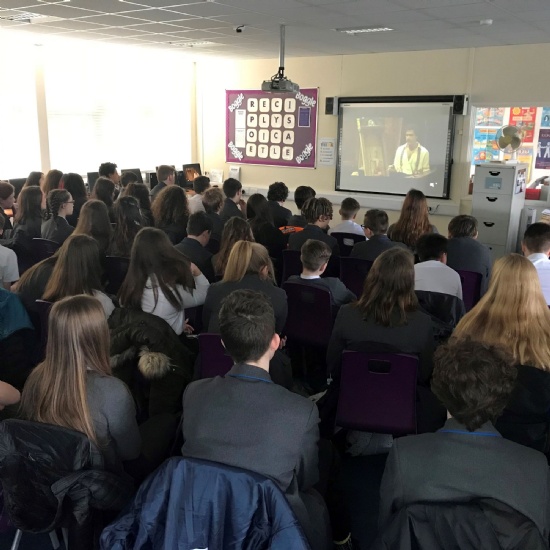 We celebrated World Book Day on Thursday 8th and 9th March this year with a variety of activities provided for our pupils at St Cenydd.
Year 9 pupils got to experience a live broadcast of William Shakespeare's 'Twelfth Night' by the Royal Shakespeare Company (RSC). This provided pupils with the opportunity to witness a live showing of the play and engage with the themes and language prior to studying Shakespeare next year. St Cenydd even got a mention on the RSC website when we sent in pictures of the broadcast!

On Friday 9th March, our pupils from years 7-9 participated in a World Book Day quiz in the library and English classrooms and received many points on Classcharts for their efforts. The staff in the English department also thoroughly enjoyed the day and even dressed for the occasion!

Happy World Book Day 2018!