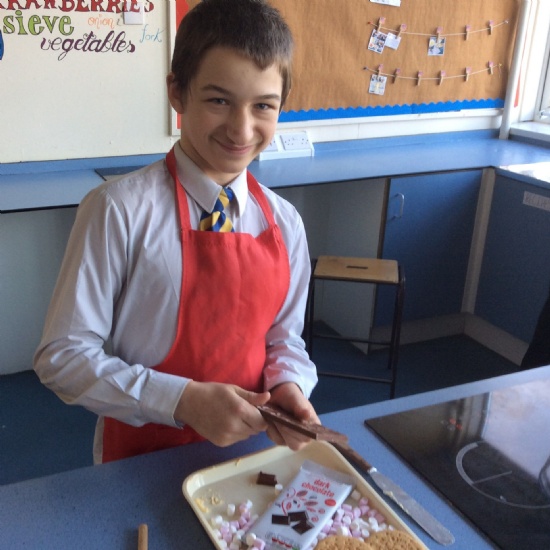 Our Year 8 ALN Class has been involved in a Cross Curricular Link with the Home Economics Department to complete a project on PROFIT.
Linking the two departments gave us an op​portunity to give a real-life situation for our pupils to problem solve. They were involved with everything from deciding which product to make, how each item was costed, how much to sell each item for, and the actual making and selling of the cakes.
The pupils were able to gain a concrete understanding of a process, whilst being introduced to, and developing skills in 'profit margins', work force, marketing ploys and problem solving.
The pupils were the driving force behind all of the ideas and watching them develop their team work, problem solving, and culinary skills was an absolute pleasure. The ultimate resul​t of the project was a healthy profit of £26.80, which will go towards another life skills project the pupil​s​ will be involved in in the Spring Term.